Get the Monthly Subscription
Get the Annual Subscription
(2 Months Free)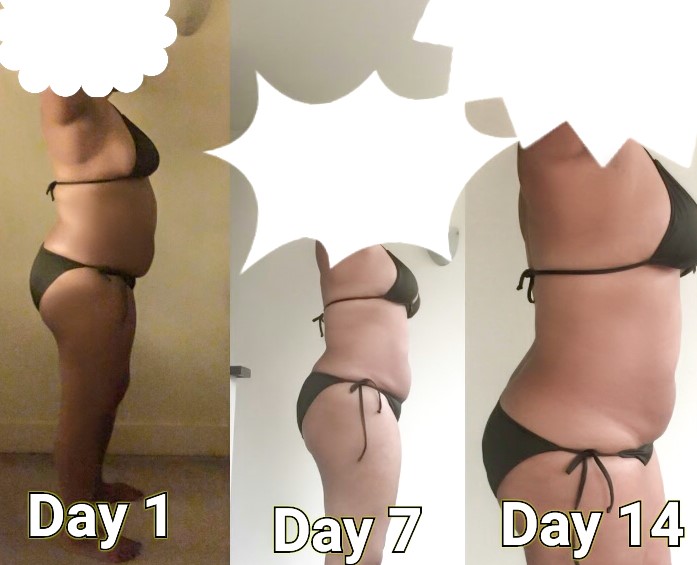 What I appreciate most about you is how you take not only a physical approach, but a psychological approach when working with each client.  You understood my barriers and challenges, and created fitness and meal plans that addressed them.  You are amazing in what you do.  THANK YOU! THANK YOU!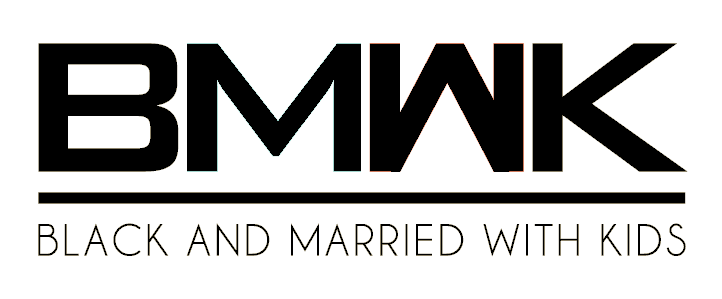 This Ongoing Training Community Is PERFECT for you if you…
✔ have tried diets in the past and didn't keep the weight off
✔ want to lose weight but don't want to starve yourself
✔ are tired of losing weight just to gain it back
✔ know that you need to create a more balanced lifestyle to see consistent results
✔ are looking for an accountability team to help you stay on track with what you know you're supposed to do
✔ want to lose weight/tone and just need someone to tell you how to do it
Get the Monthly Subscription
Get the Annual Subscription
(2 Months Free)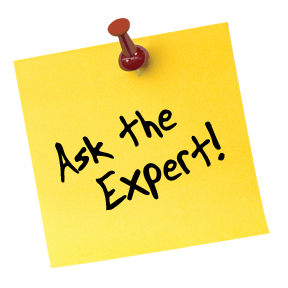 Monthly Expert Training (Value: $100)
Each month we'll take a deep dive into topics such as:
Meal Prep

Mindset Roadblocks

The Science of Weight Loss

Small Changes that Make HUGE Impacts on Weight Loss

Reading Nutrition Labels
… and much more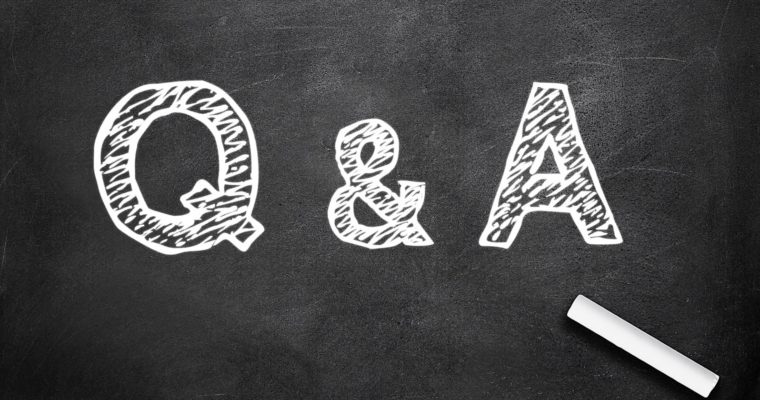 Weekly Q&A Sessions (Value: $100)
Starting new ventures naturally brings about questions.  So each week, you get to pick my brain.  You can ask any fitness and/or nutrition questions you have.  This is also a great opportunity to ensure you're maximizing all of the resources available to you during the program.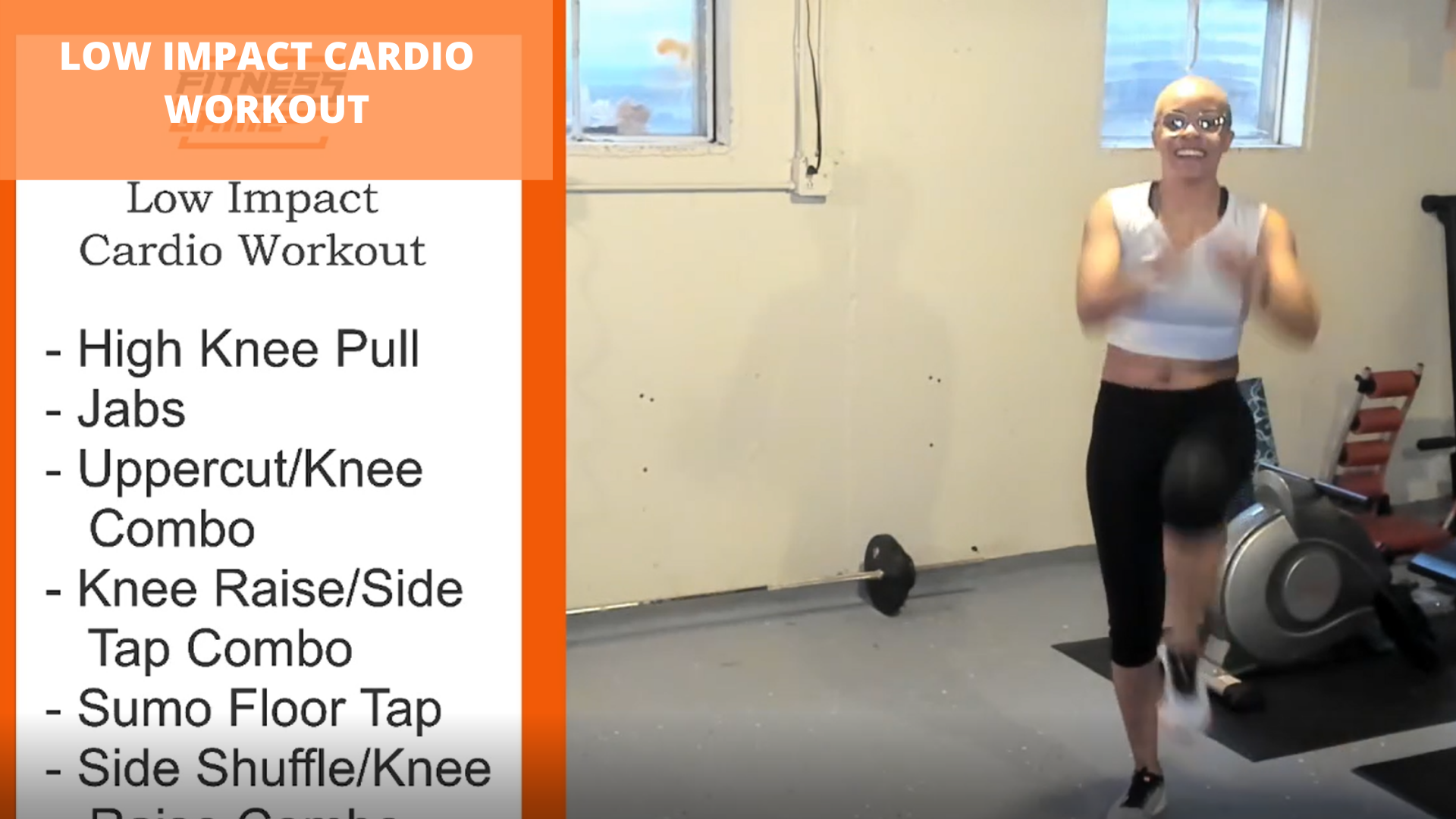 Weekly Live Workouts (Value: $60)
Since no one wants to enter this journey alone and we're all about community, there is at least one live workout hosted via Zoom each week. Whether it's Latin Dance, cardio, or strength training, you can get the group training feel from the comfort of your own home.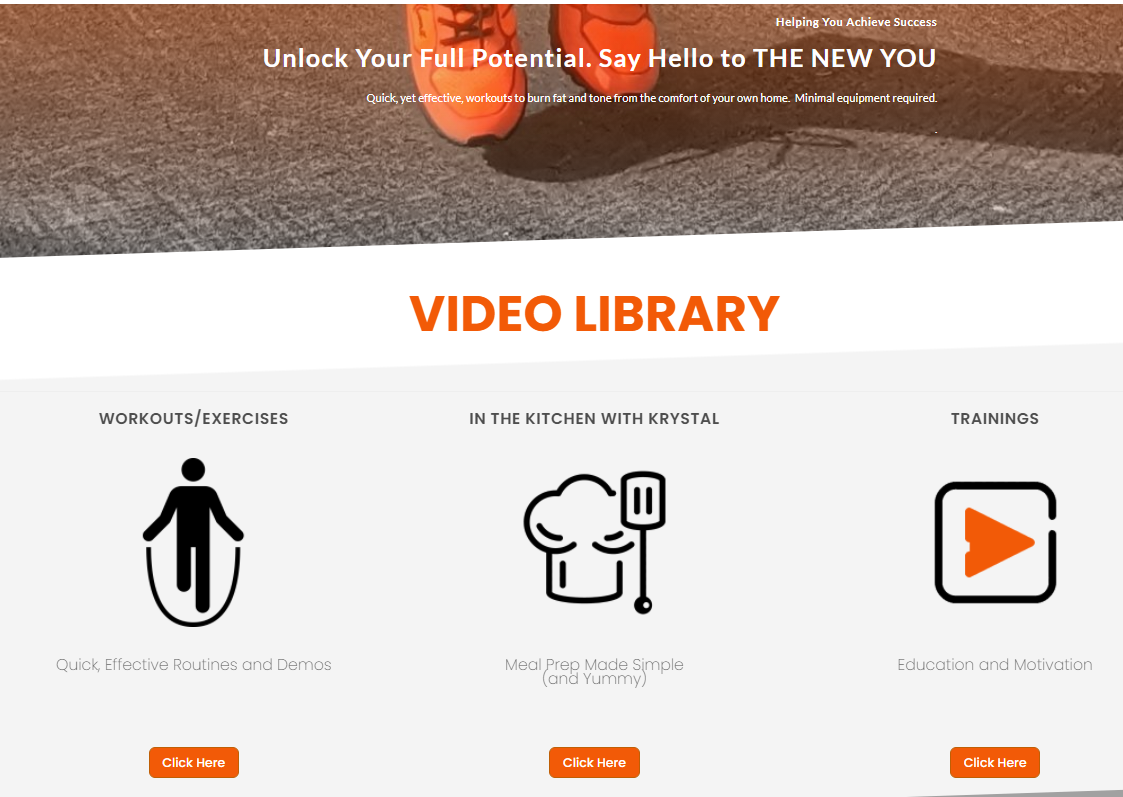 FINAG OnDemand Access (Value: $50)
a nice butt 🍑

toned arms💪

a slimmer waist ⌛
… all from the comfort of your home and in minimal time?
There's no need for access to a gym or a lot of equipment.  Most exercises can be done by just using your own body weight.
And because it takes more than just exercising, you'll have access to meal prep videos and healthy habits trainings.
Total Monthly Value: $310
Your Price: $99/mo
68% SAVINGS
Get the Monthly Subscription
Get the Annual Subscription
(2 Months Free)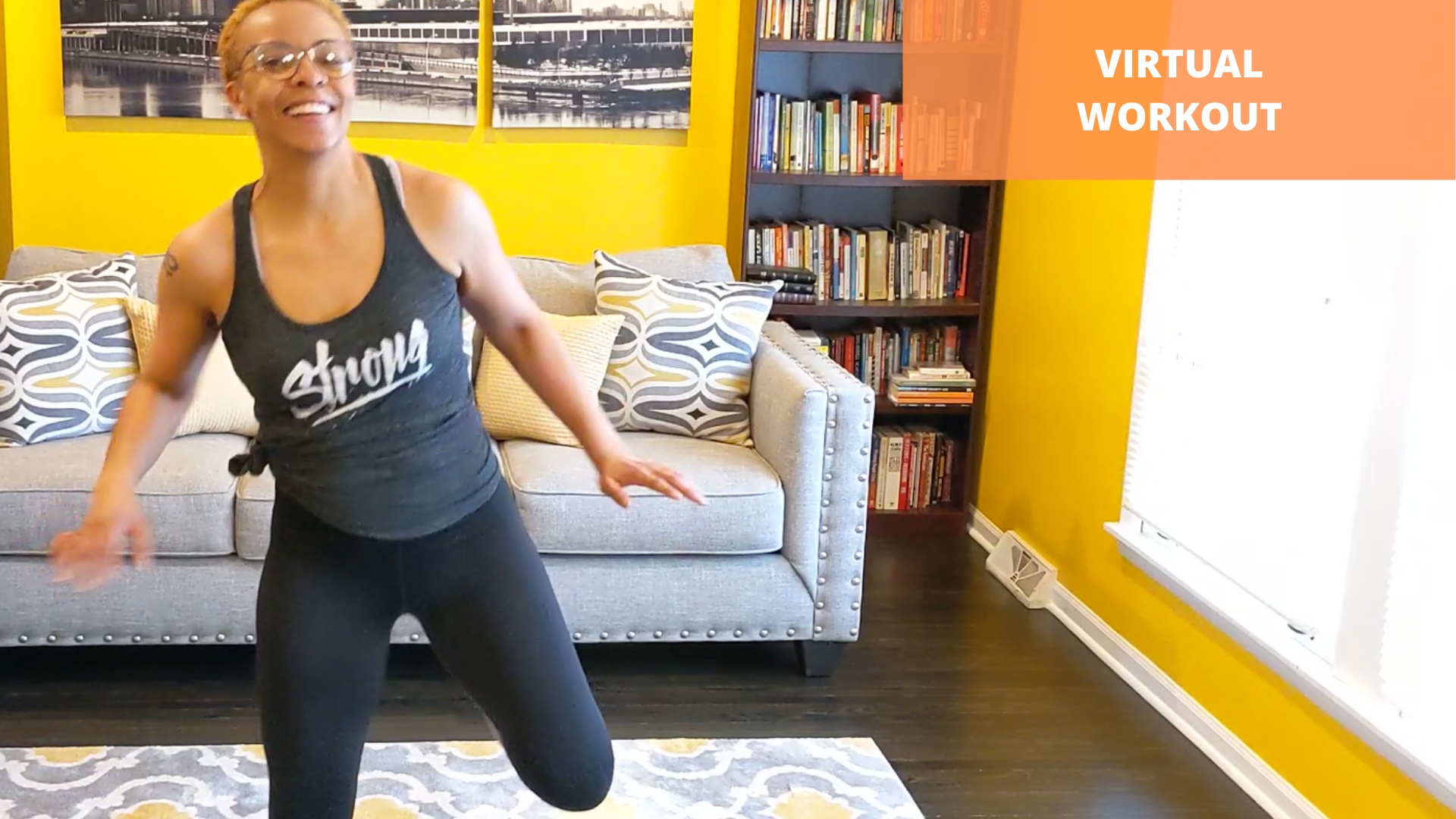 4-Week Exercise Plan (Value: $125)
To jumpstart you back into exercising, I've created your entire workout routine for the first month. Your workouts will be delivered to you via text and email daily so you don't have to worry about downloading another app.
Choose between the Regular or Low Impact workouts.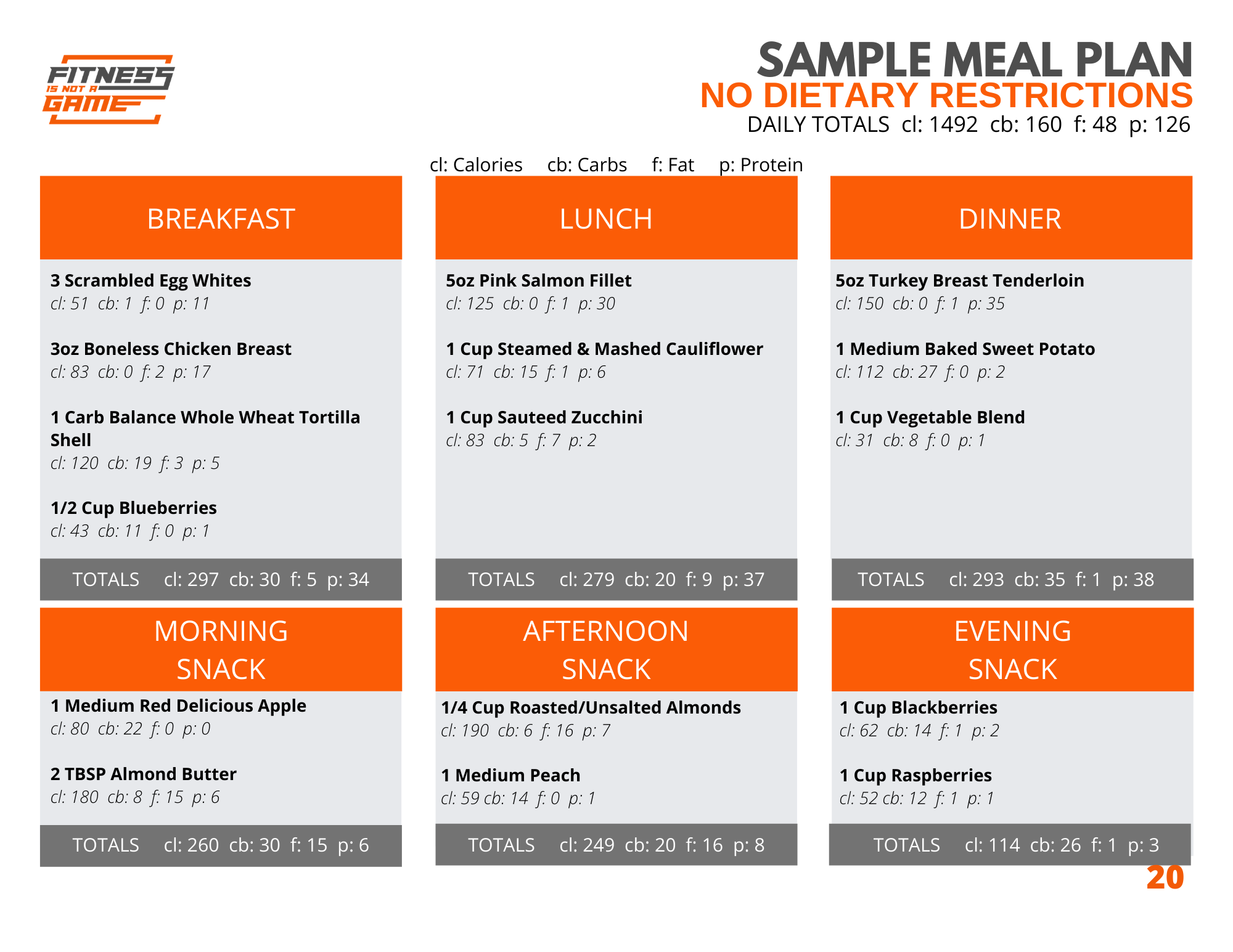 3 Sample Meal Plans (Value: $100)
No matter how much you exercise, what you eat can boost your success or completely ruin it.  To ensure you don't get bored with the food, you are provided the three (3) sample meal plans – No Dietary Restrictions, No Dairy, Vegetarian – and Alternative Foods Charts to help you easily swap out foods that are still healthful.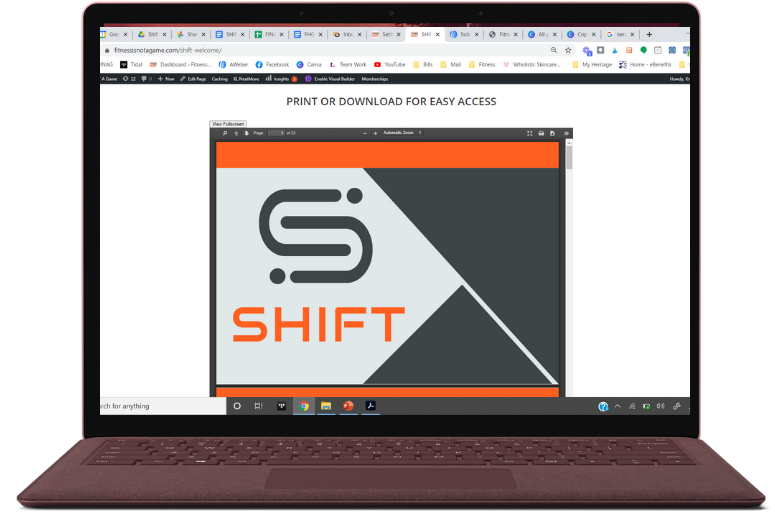 Printable Version (Value: $20)
For my old-school folks who still love the feel of pen and paper, you will receive a downloadable version of the program that can be printed and used to log your information and progress.  It also includes:
* a full overview calendar
* alternative foods charts
* self-reflection journal
* and more…
Additional Month 1 Value: $245
Total Month 1 Value: $555
Your Price: STILL $99/mo
83% SAVINGS
Get the Monthly Subscription
Get the Annual Subscription
(2 Months Free)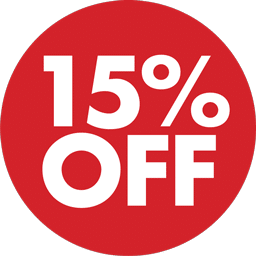 15% OFF FINAG Store- BONUS
Who doesn't like new fitness swag?  When you visit the Fitness Is NOT A Game store, I'm sure you'll find something that fits your mood/attitude.  To thank you for trusting me and reward you for taking this step in your journey, enjoy 15% off your total cart.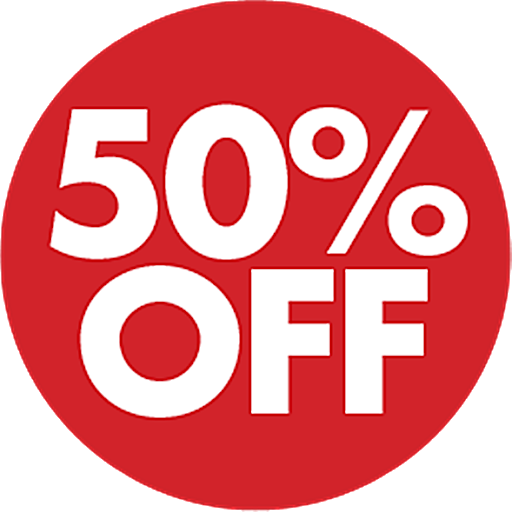 50% OFF Masterclass Trainings- BONUS
Each quarter, I hold a 3-hour deep dive into a topic that's geared to help you lose weight, tone up, eat better or live a healthier life overall. As a member of the FINAG Family, you'll receive a 50% discount to attend.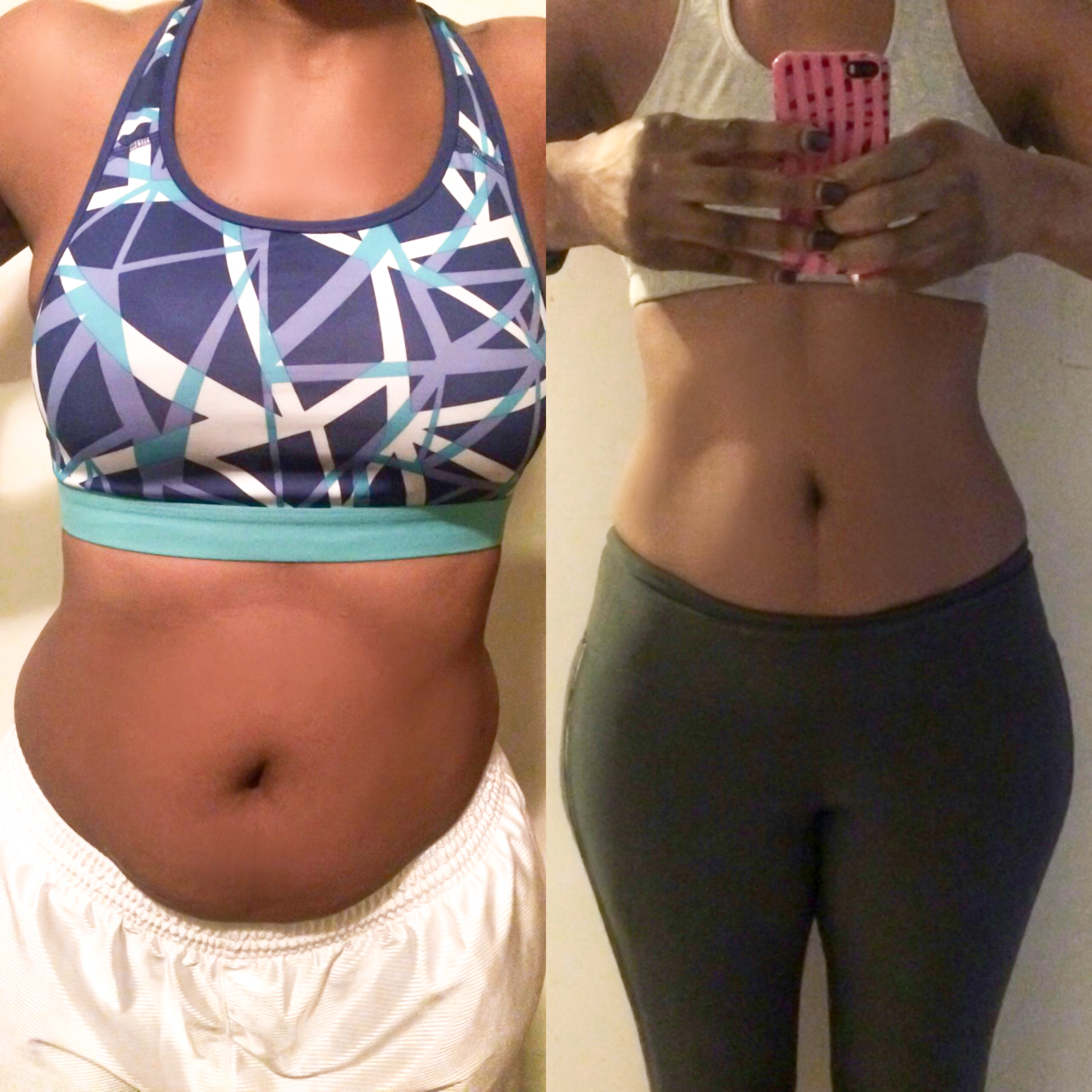 It will get you toned.  It will get you shaped.  It will give you life.
If you are truly looking to tone, shape or lose weight, I totally recommend Krystal Taylor. This lady here is the truth. Her meal plans are doable, the virtual exercises are a hit and it can be done in the comfort of your home or gym. I am in love with this virtual program. I started a few months ago and the change has been phenomenal… ladies and gents if you were like me walking in the gym excited but coming out an hour later feeling exhausted but unsure if your workout was making a difference…. I recommend you look up Krystal Taylor. Ladies, if you are tired of walking in the gym wondering what machine to use but too embarrassed to ask how, or don't know what machines to use, I recommend you look up Krystal Taylor's virtual workout. Its For Real!  It will get you toned.  It will get you shaped.  It will give you life. I thank you, Krystal, for giving me a life.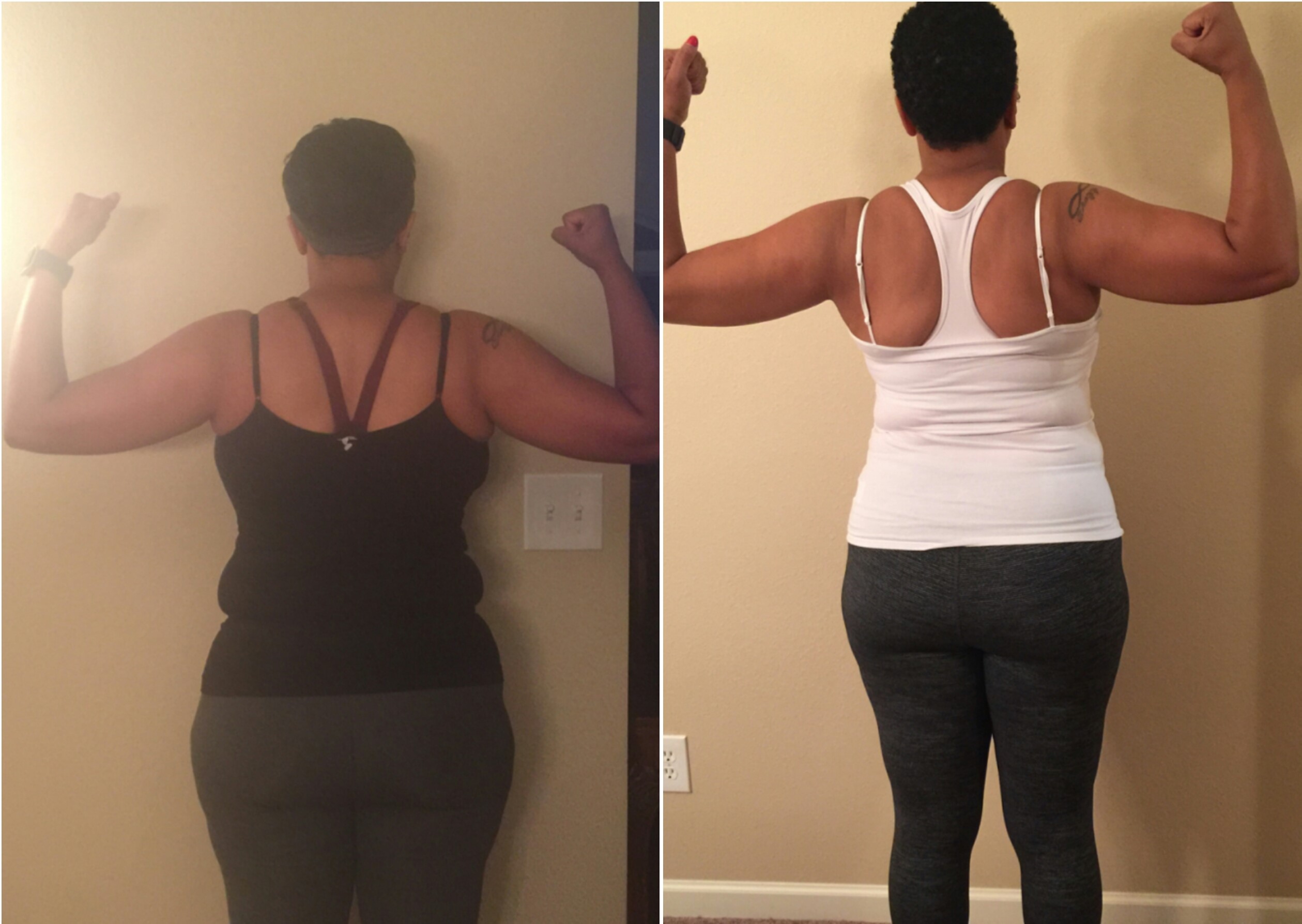 Not only did I lose pounds but I lost inches and I felt good about myself again.
The older I get, the more I realize how important it is to take better care of myself and to maintain a lifestyle of healthy living. The before & after pictures I took for the program really helped me to see what a significant change my body made. Not only did I lose pounds but I lost inches and I felt good about myself again. The meals provided were manageable and I never felt hungry. The workout plans were easily done in my basement with minimal equipment and was very effective.  Also if you are one of those (like myself) who is a lil nervous about getting in the gym just yet, this program will help you build your confidence up in the comfort of your own home and with guaranteed results!
Get the Monthly Subscription
Get the Annual Subscription
(2 Months Free)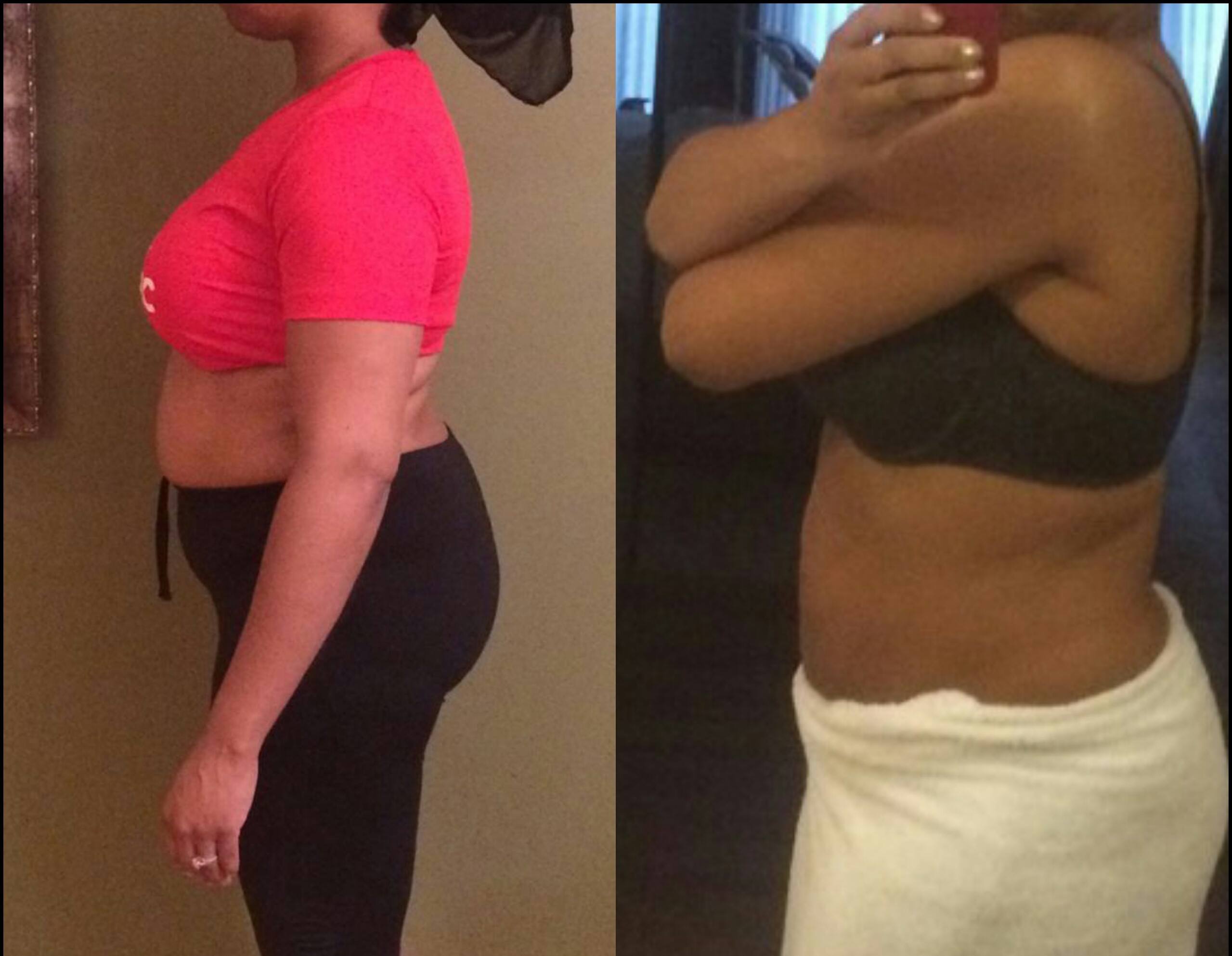 Krystal was instrumental in jump starting my journey to a healthier me!
She answered every question that I had and really held me accountable! Even if I wanted to deviate from my meal plan I always felt that Big Sister was watching and there were many times that I pulled away from fast food drive thru windows because I felt that she would somehow know. What impressed me most about Krystal was that when I tried to give up because I injured my arm and had a cast from my wrist to my elbow she politely told me "NO" and that she would tailor my workout plan so that I could continue! Talk about accountability!!!! Krystal was instrumental in jump starting my journey to a healthier me!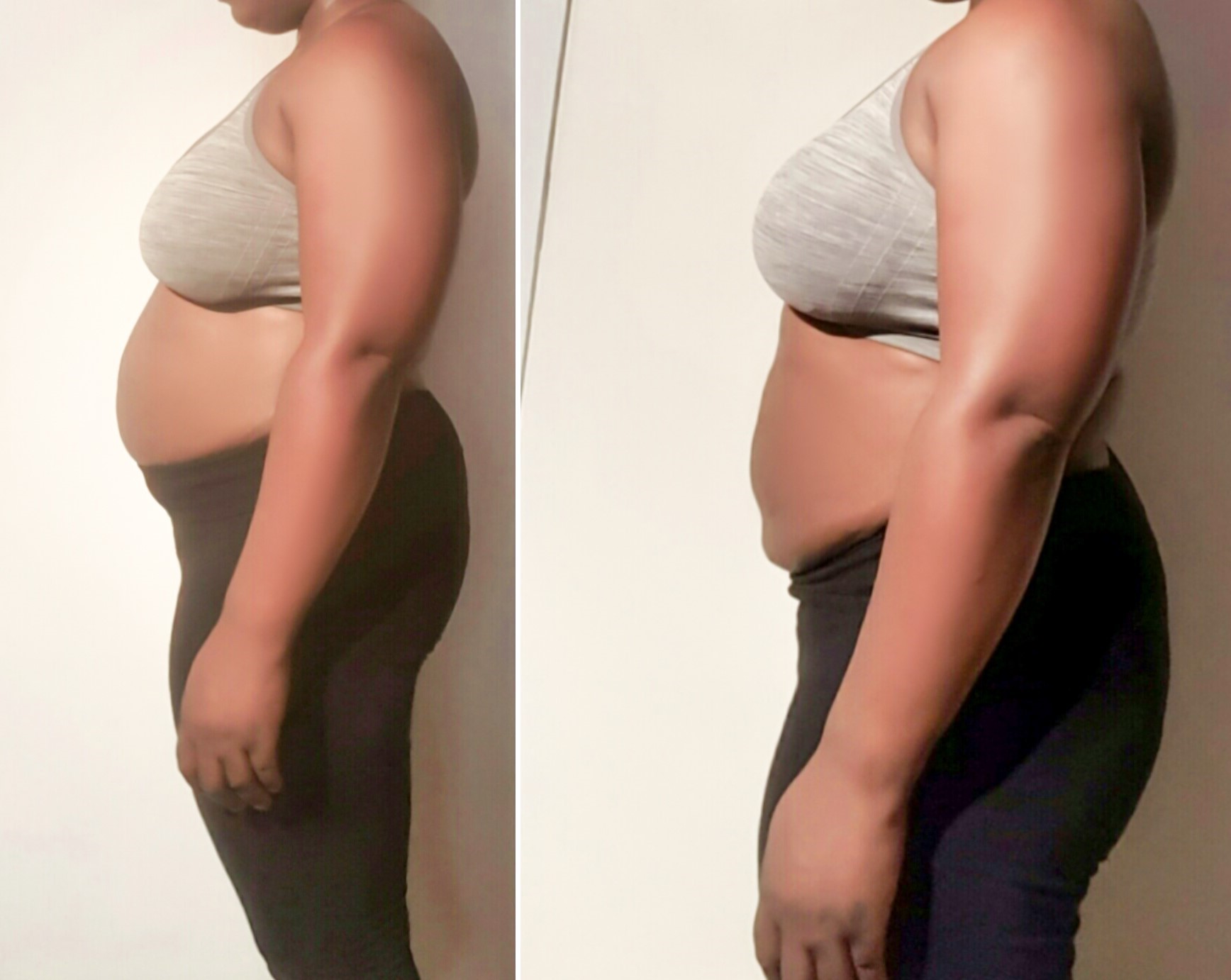 I can tell a huge difference in how my body has changed…
Working with Krystal and doing her programs have been great. Even with it being virtual accountability, Krystal makes sure to check in on you and let you know if you need to modify certain foods or when doing your workouts certain weights etc. I can tell a huge difference in how my body has changed over these last few months using her program. I have lost inches and toned up. In addition, I am more conscious of the foods I eat and how to better balance them.
Did you know…
The average person gains between 1-2 pounds every year?  It may not sound like a lot but that's a 20-pound difference in a decade.  That's why you may look so different in the pictures you took 10 years ago.  Like most people, you want to get your old body back (even though you probably thought you were too big back then, too).  The problem is that although the interest is there, you simply just don't know what to do or where to start.  That's why I'm here.
When you join the SHIFT monthly coaching program, you get continual support to help you lose weight and get healthier.
You get:
* Weekly group Q&A calls
* Monthly Live workouts
* Monthly Expert trainings
* Premier Access to FINAG On Demand (workouts, meal prep, and trainings)
* Daily text reminders and support
All of this is included because being healthy isn't just about what you eat or how often you exercise.  We also dive into your relationship with food and your perspective on living a healthier lifestyle.
Since getting started is the hardest part, you get bonuses during the first month.
In addition to everything listed above, you also get:
* 4 weeks of structured workouts (sent to you via email AND text message daily)
* sample meal plans
Everything you need is right here because I want to see you WIN!
Get the Monthly Subscription
Get the Annual Subscription
(2 Months Free)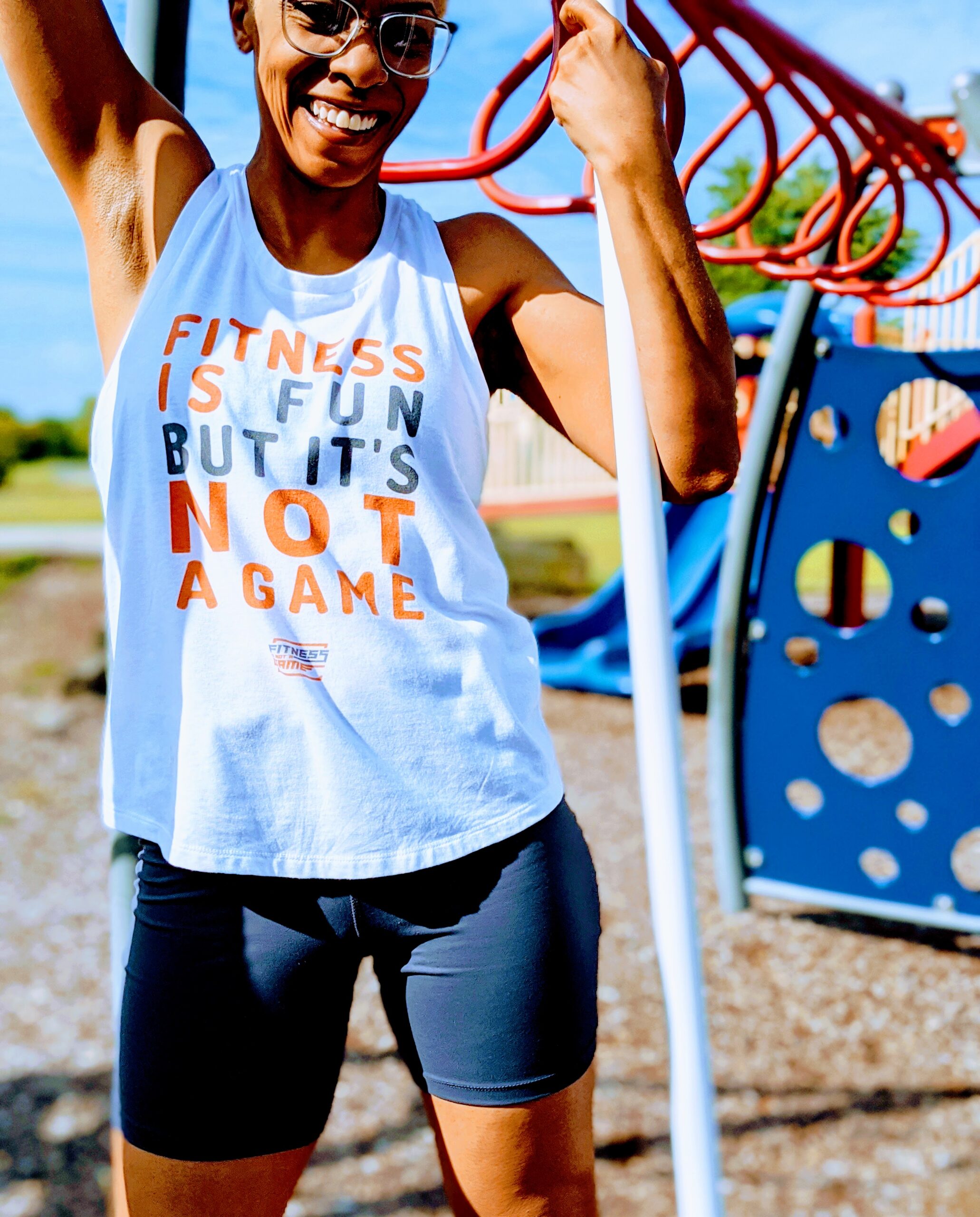 As a Health & Fitness Coach, I've helped hundreds of people who are on their journey to a healthier lifestyle.  I don't believe in fad diets, but instead adopting a healthier lifestyle. The change happens with your mindset first so that's my focus.
As a former Adjunct Professor and Corporate Trainer, I've always had the desire to educate people.  While I enjoyed those jobs, I realized my passion was to help people get healthier and look better. I decided to merge my training skills and love for fitness to be able to provide the best programs I can for my clients and gain specializations in Personal Training, Fitness Nutrition, Weight Management, and Senior Fitness.
Although you will lose inches on my programs, my goal is to help you find the healthier you.
As part of my balanced lifestyle, I'm an AVID avocado lover but also a beer enthusiast.
what people are saying about krystal…
I will continue to work this challenge. Because I didn't get to this weight in a day I can't expect for it to fall off in a day. You continue to be a blessing to all you come in contact with. Have an amazing day on purpose!
– R.Y.
Thank you Coach Taylor thanks to the challenge I'm now two pounds away from my twenty pound goal. Most of all I'm not ruled by the scale. I'm motivated to keep going!
– L.B.
Your phenomenal energy, beautiful smile, and detail to helping others, has been a "bright star" in this critically dark pandemic!!! May God continue to Bless Your Family, Your Business and All The Families You Help!

💖

👏

🙏

👍

👋

☀️

🥰
– J.M.
Get the Monthly Subscription
Get the Annual Subscription
(2 Months Free)